Student Trips
Students in Illinois State's Politics and Government Department are able to embark on several trips, both to national and international locations. Contact the trip leader for more information.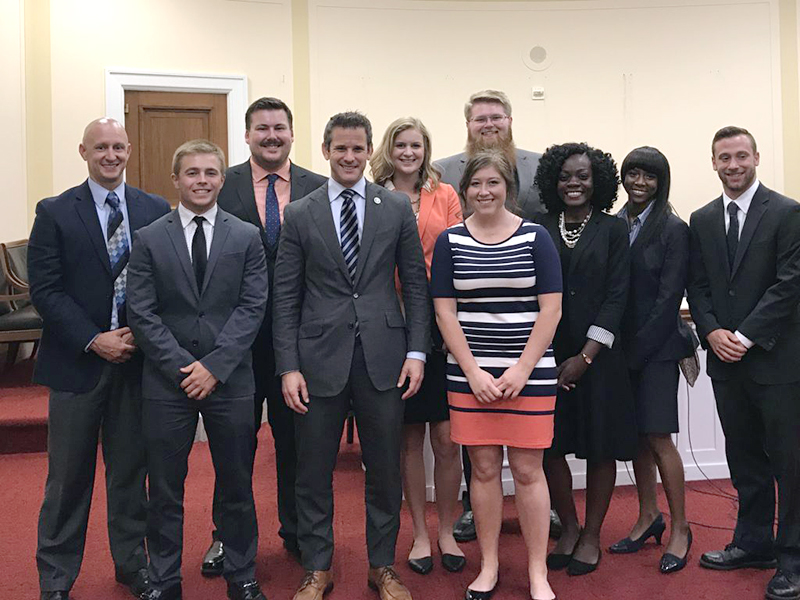 Washington, D.C., Civic Engagement Trip
The Department of Politics and Government in conjunction with the American Democracy Project sponsors an annual student civic engagement trip to Washington, D.C. Students meet with elected officials, advocacy groups and various other political stakeholders, including lobbyists and not-for-profits. The purpose of the trip is for students to network and gain access to the federal government for internships and/or potential employment after graduation.
Fair Trade: Coffee, Fruit, and Communities in Costa Rica and Beyond
This program is designed as an independent study project that uses fair trade to help students think about and understand critical sustainability issues from a global perspective. The project also incorporates elements of global engagement and experiential learning. It encourages students to study and engage with environmental, economic, and social dimensions of sustainability and global justice and provides them with the opportunity to engage with fair trade, a movement that seeks to promote global justice, community development, and sustainability. The program centers on a week-long experience in Costa Rica where students will visit fair trade certified farms and meet with co-op members and stakeholders to learn about fair labor practices, sustainable agricultural practices, and the impact of fair trade on community development.
For more information, contact Noha Shawki or Julian Westerhout.