Student Trips
Students in Illinois State's Politics and Government Department are able to embark on several trips, both to national and international locations. Contact the trip leader for more information.
Washington, D.C., civic engagement trip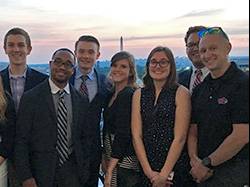 The Department of Politics and Government in conjunction with the American Democracy Project sponsors an annual student civic engagement trip to Washington, D.C. Students meet with elected officials, advocacy groups and various other political stakeholders, including lobbyists and not-for-profits. The purpose of the trip is for students to network and gain access to the federal government for internships and/or potential employment after graduation.
Contact trip leader Erik Rankin
Peru Study Abroad program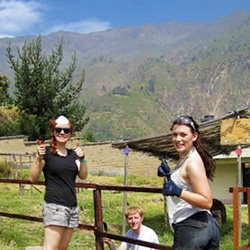 Students on this summer trip spend one life-changing month in Peru focused on innovative pedagogy, teamwork, engaging with democracy and human rights activists, and a balance between academics and fun.
On this trip, Peru is your classroom and Peruvians are your teachers. Participant students will have guided opportunities to engage Peruvians from different communities, regions, social classes, political affiliation, race, and gender. The adventure of crossing the cultural bridge puts students in new and challenging situations that will test their comfort zone. (Before the trip, students learn about Peru through weekly meetings during the spring semester.)
The program also offers a way of learning by having fun with weekend activities like rafting, hiking, city tours, museums, social activities, and a visit to Machu Picchu.
The program offers up to 6 credits for a total cost of approximately $6,000 per student.
Contact trip leader Carlos A. Parodi
Student Trip Stories